What a diversity recruiting strategy is
A diversity recruitment strategy sets out goals, accountabilities, action items, and metrics of success to aid hiring managers and the hiring team in successfully attracting, engaging, evaluating, and hiring diverse talent.
A strong diversity recruiting strategy is frequently a component of a larger diversity and inclusion plan designed to help organizations build a diverse workforce.
Diversity recruitment strategy
A well-defined diversity recruitment strategy will ensure that issues such as the need to address unconscious bias in the recruiting process and the importance of more inclusive interviews are accounted for, so nothing slips through the cracks.
The strategy will ensure that the diversity recruiting efforts of the hiring team are effective and that job seekers are encouraged to apply, no matter their background.
As cutting-edge businesses discover links between workforce diversity and job happiness, culture, community impact, creativity, and business outcomes, diversity recruitment methods are continuously changing, much like the business world itself.
Why a Diverse Workforce is a Good Idea
Diversity and inclusion have been shown time and time again to offer a real advantage to businesses, such as:
diverse viewpoints improve the speed and variety of solutions for business problems
increase staff confidence
boost team morale
easier hiring thanks to employee recommendations
Companies with a diverse workforce that encourages open and honest dialogue among employees offer much less conflict when issues emerge because the inclusive culture allows all employees to feel safe. Diversity in the workplace has long been a subject of extensive research, and the advantages are always supported by facts.
How can I improve my diversity recruiting strategy?
Set Specific Goals for Your Diversity Recruiting Strategy
Make a list of the top three to five objectives your organization has for its diversity hiring plan as you get started. Write down your objectives. Your objectives, for instance, can resemble this:
To properly represent our clientele and the areas we serve, we must diversify our company at every level.
Drive and assess how diversity and inclusion affect corporate outcomes.
Recognize, emphasize, and reward actions that promote an inclusive and diverse environment. Is your current culture inclusive?
Take a close, honest look at your current culture to see whether it is inclusive as the first step in improving diversity in your business.
For example, what news stories are your staff and potential applicants hearing? Employees are immediately impacted by issues like pay fairness and the #MeToo movement, and CEOs are being pressured to advance their firms both internally and externally as a result of this national conversation.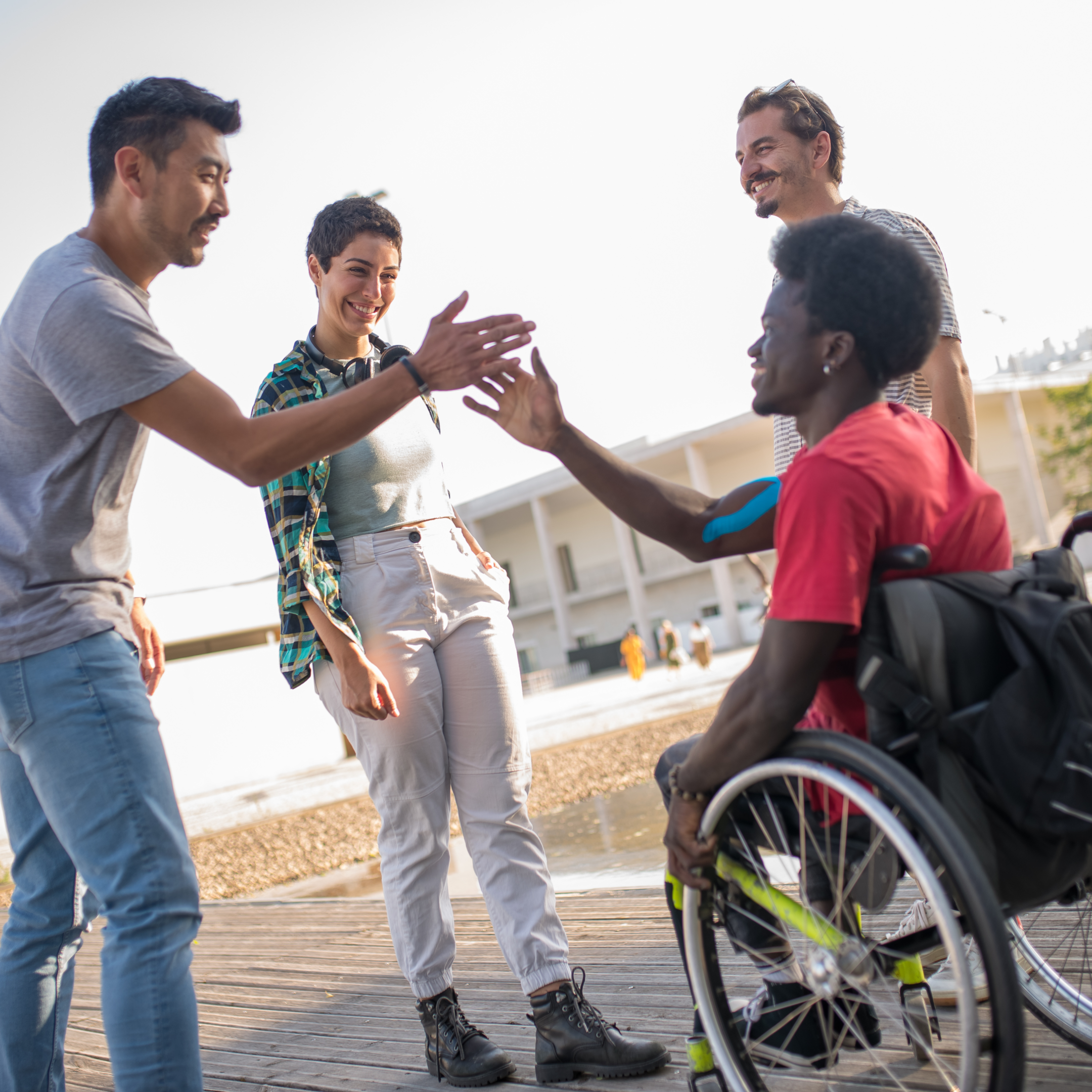 Create a Diversity Brand
What diversity and inclusion (D&I) policies has your organization in place? Promote Employee Resource Group (ERG) events prominently on your company's career page and social media platforms if your organization already has a substantial ERG.
Has the CEO of your company issued a statement on inclusion and diversity? If so, publicly display it on your company's careers page.
A quick checklist to help you create your employer diversity brand:
Company career page that includes:
Diversity Commitment/ Vision Statementarter for Diversity
Diversity charter
Diverse images
Testimonials and/or videos from diverse employees across all levels
Diversity acknowledgments/awards
Company social media that includes:
Photos and video of your ERG activities
Diversity acknowledgments/awards
Marketing materials need to include:
Your company's diversity vision/statement
Diverse images
Diversity statistics of your organization
ERG information
Public recognition of your diversity and inclusion efforts
Improve Your Employee Recommendation Program
Word of mouth is one of the best sources for hiring. Diverse employees converse with and know different people. They have the experience that they can share with interested candidates about what it's like to work for your business. As a result, word about your business travels among your candidates' communities.
Enhance employee-referral recruiting initiatives at your company, including focused messaging about the business need for a diverse workforce and the significance your company places on diversity referrals. Share your organization's objectives, including where you're at in the process of building a more inclusive and diverse workplace.
Another strategy is to engage members of your employee resource groups. Many businesses interview and hire different individuals directly via their ERGs.
Partner with student organizations and multicultural professional associations
Numerous student organizations and professional associations focused on diversity at the national and regional levels are built around particularly underrepresented groups.
Strategic sponsorship, thought leadership, and events can help you establish your brand in these different communities. This tactic will assist your company in casting a wide net in search of diverse candidates and guarantee that your diversified personnel pipeline is constantly ready.
Employ social media to find and promote diverse talent
Using social media enables you to identify and target specific prospects while assisting in the development of your employer's brand. On LinkedIn, there are countless organizations for practically every job. Your hiring team can sign up, establish lasting bonds with engaged group members, and publish pertinent job vacancies or business updates.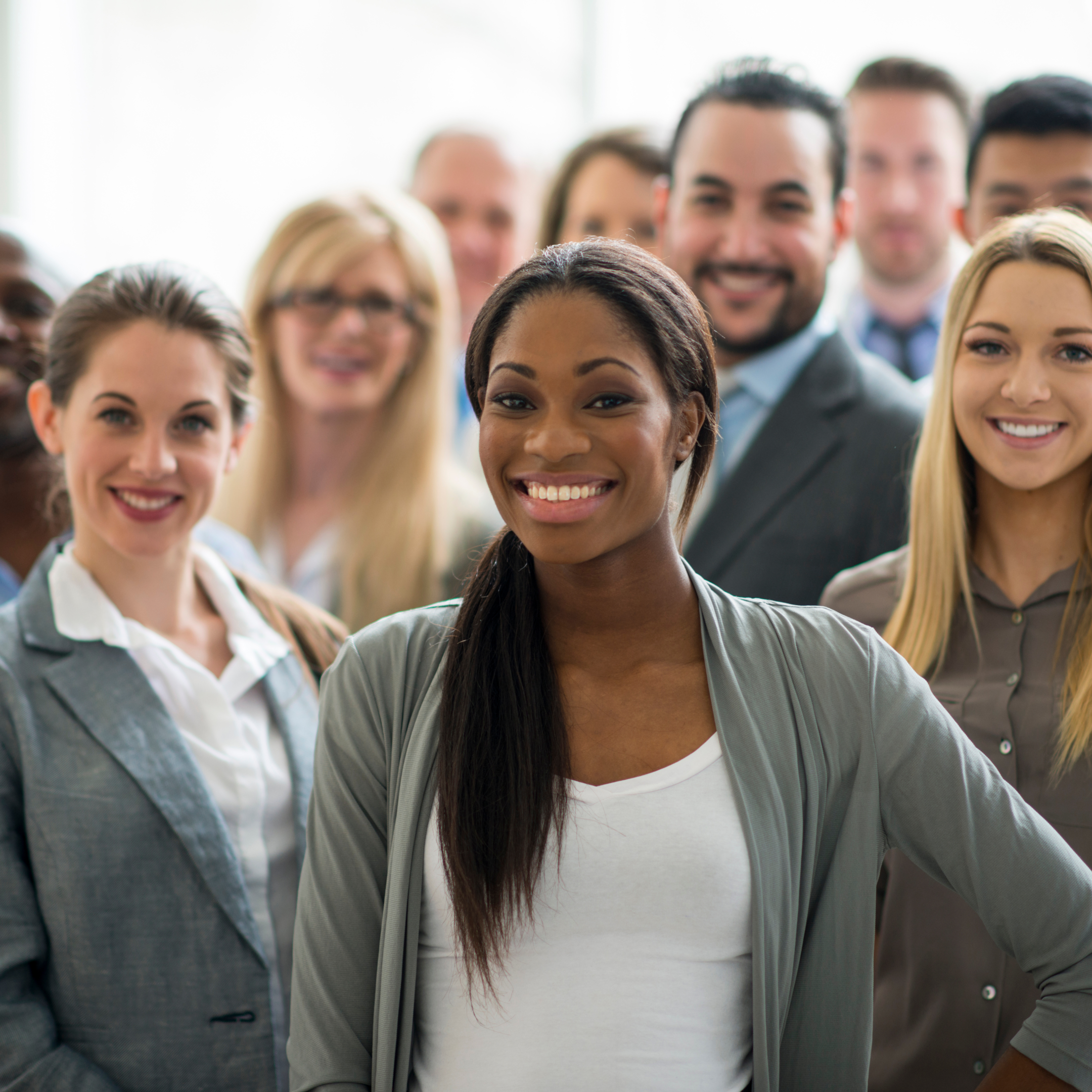 Sourcing diverse candidates
Making sure that the applicants for your positions are diverse in the first place is a great way to guarantee that you're hiring a diverse group of people. The following methods will help you find more diverse candidates:
Review your job ads
To ensure that qualified candidates aren't self-opting out of applying for your open positions, do an audit of your previous job postings. Look for instances of unconscious bias, non-inclusive language, and more "requirements" than is needed to be successful in the role.
When writing job ads, make them inclusive so that they appeal to a broad and diverse audience. Inform your target applicants that you are looking for them and discuss why your business would be a fantastic fit.
Look for diverse candidates where they tend to hang out
Choosing applicants from a variety of sources is a wonderful approach to guarantee that your talent pool is full of diverse individuals. When looking for new candidates, avoid using the same sources repeatedly.
A talent pool of similar applicants and a lack of diversity can result from concentrating primarily on the sources that you are most familiar with.
Provide internships
Numerous businesses have launched internal diversity programs that provide internship and cooperative education opportunities to targeted applicants. This is a fantastic way to encourage diverse talent to work with you and gain experience.
To do this, get in touch with local schools and community organizations to find out how you can interact with students. Working together with those projects is a terrific opportunity to give back while also gaining access to fresh talent and various perspectives.
Use blind resumes
A common practice among recruiters is the use of blind resumes. These are resumes wherein all personal information is blacked out, limiting the potential for bias to slip in when screening candidates.
Even if it's not done intentionally, information like names, schools, dates of birth, certain places, and so on can all contribute to unconscious bias on part of individuals within the recruiting team.
Blind interview process
Similar to blacking out resumes to avoid bias, blind interviews use this strategy during initial interactions with candidates. They can be carried out by texting candidates text-based inquiries or using your preferred recruitment tool. Candidates are asked to answer these questions anonymously and withhold any personal information.
Here, it's important to avoid bias in your decision of who to interview further. Blind interviews are most successful early in the process because it is obviously far more difficult to completely remove all personality and bias when speaking to candidates on the phone or in person.
Reconsider the skills and experience you screen for
This strategy is related to the audit of your job postings, where you reevaluated the qualities you seek in diverse candidates and your communication style. One of the most important aspects of an effective diversity recruiting strategy is to constantly examine your own biases and ask yourself what qualities you value most in prospects and why.
Take the time to examine your testing and screening procedures for candidates, and sincerely consider whether you may be skewing the findings in favor of a particular demographic. If you are, think about modifying your testing procedures. Ask some of your colleagues if you're unsure to get a variety of viewpoints.
Reflect diversity at all stages of the recruitment process
Since it's impossible to test everyone, social science researchers often take a representative sample and use it to make conclusions about the general population.
For example, if the population they're studying is 55% women and 45% men, they'll test a sample with a similar composition. People tend to do the same thing with your organization. They'll assume that what they see is what they'll get.
If they go through the hiring process without meeting a diverse range of employees — from recruiting all the way to their offer letter — they'll assume that the same is true of the entire workplace. As a result, candidates are more likely to turn down the offer, reasoning that they won't feel comfortable working with your organization.